ReVIDA Recovery®

330 Heritage Blvd.
Newport, TN 37821
Phone: 423-556-8868
Fax: 423.623.7046
ReVIDA Recovery®

330 Heritage Blvd.
Newport, TN 37821
Phone: 423-556-8868
Fax: 423.623.7046
For ReVIDA Newport General Info: newport@revidarecovery.com
*This email is not for current patients. Current patient questions cannot be answered via email.
ReVIDA Recovery®
300 Valley St. NE
Abingdon, VA 24210
Phone: 423-556-8868
Fax: 276.206.8761
Program Director:
Courtney Bouche´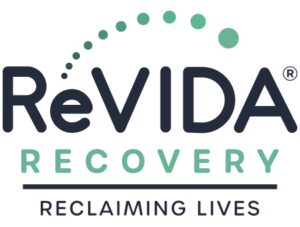 ReVIDA Recovery - Newport
3.6

Stars - Based on

19

User Reviews
Medication Assisted Treatment (MAT)
Structured Outpatient Programs
Community Resources
Certified Peer Recovery Counseling
Family Therapy
Group Therapy
Individual Therapy
Care Coordinator
Linkage and Referral
Opioid Use Disorder Treatment at ReVIDA Recovery® Newport
It's not a shock for us to tell you taking on the challenge of overcoming opioid addiction is immense. Your body and mind nearly immediately begin to have urges you seemingly can't control alone. Quickly, you can lose sight of the end goal because of the cravings and discomfort.
When opioids are removed from your routine, your body begins to go into a panic. This is due to your body becoming accustomed to having the opioids around to help with functioning. The reality is we don't need them, though.
Still, even when we know we don't need them, the change from using opioids to being completely free of them is not easy. We understand that at ReVIDA Recovery®.
We also understand that reaching the point of wanting to be in recovery from opioid addiction is not the end of the story. You may have been in treatment multiple times before — that does not matter to us. Our supportive and passionate staff is ready to help regardless of your past treatment experiences and at whatever stage of your journey you are in.
ReVIDA Recovery® Newport also wants you to know we work with most national healthcare providers, and that includes patients that are currently on TennCare.
How ReVIDA Believes Suboxone® Can Help You
When anyone uses any substance, their mind and body change. With opioids, the changes are drastic. Opioids work to block pain receptors in your brain. Over time, those receptors can overcome a dose of an opioid that would once numb them. This is why people begin to take more and more opioids, to the point of addiction and dependency.
When the decision is made to strip the mind and body of those pain-blocking effects, they fight back. These urges or cravings make it feel like your mind and body are completely at war with themselves.
It feels this way because of withdrawal symptoms. Withdrawal symptoms from opioid addiction and dependency often include at a minimum generalized sickness, anxiety, fear, panic, depression, and intense cravings. More often than not, these symptoms are not possible to overcome alone.
Because of the possible discomfort, ReVIDA Recovery® believes in the effectiveness of medication-assisted treatment (MAT) with the use of Suboxone®, which is a combination of buprenorphine and naloxone.
According to the Substance Abuse and Mental Health Services Administration (SAMHSA), Suboxone® and MAT in general have been found to be effective in:
Improving Survival Chances
Keeping People in Treatment
Improving Pregnancy Outcomes
Improving Employment Opportunities
Lowering Opioid Consumption and Illegal Activity
What Does a Visit to ReVIDA Recovery® Look Like?
It is not easy to find time on any given day. We have so many things to juggle, and time sometimes just gets away from us. While we know getting treatment is at times a matter of life and death, it can still feel impossible to fit it into your schedule.
Daily you have to worry about things like paying bills, maintaining your household, running errands, going to work/school or job hunting, and whatever else the world throws at you. It is hard to make it through a single day without falling behind.
At ReVIDA Recovery® Newport, we have designed an easy and quick path to starting recovery. Using brief meetings with our passionate and caring staff, we achieve the goal of getting you treatment in a timely manner.
During a visit to our facility in Newport, you will meet with our team in a series of meetings to help you start MAT, which is designed to help you throughout the journey to recovery. These meetings each last from 15-50 minutes and will get you out the door to continue with your busy day.
During the visit, you will meet with three people:
Your Doctor

Your doctor will write your prescription for Suboxone® and any other medications you may need relating to your mental health.
Your Patient Care Coordinator
More often than not, your patient care coordinator will be a nurse practitioner. This person will help you in building resources outside of the treatment facility. This includes helping you find job opportunities, education, extended therapy time, or anything else that will benefit you and your future.

Your Therapist

Your therapist will help you in answering the challenges you may face with your mental health from before treatment or during treatment. During meetings with your therapist, you will gain the tools needed to deal with things like trauma, family conflict, emotions, communication, goal-setting, and more.
Your Life Has Value
Above all else, we value your trust. We want to build your trust in us as a place that cares solely about your well-being. By building up the trust of our patients, we strive for you to see us as the leader in opioid addiction treatment in Tennessee and surrounding states.
Regardless of which opioid you consume, be it heroin or painkillers, we believe there is a path for treatment and recovery with us at ReVIDA Recovery®. At ReVIDA, we offer a non-judgmental and heartfelt approach to guide you through treatment with the use of Suboxone® in a personalized MAT program.
No matter your past, we are ready to help you. Our compassionate medical professionals will use Suboxone® to help you stop the intense cravings and symptoms of opioid withdrawal. Beginning with MAT, you or your loved one will be able to give more attention to uncovering possible triggers or root causes of substance misuse with our therapists, counselors, and care coordinators.
Outpatient Treatment in Newport
Along with medication-assisted treatment with Suboxone®, at ReVIDA Recovery® Newport, patients can participate in our structured outpatient program. The program allows for patients to receive additional care while maintaining a life outside of the treatment center.
The ReVIDA outpatient program is a flexible treatment plan that will get you off of the dangerous opioids found on the streets of our communities. We offer MAT with Suboxone® and also have evidence-based, scientific treatment that includes individual therapy, counseling, group therapy, and classes.
Change Can Begin Today with MAT
At ReVIDA Recovery® Newport, we believe change is possible. Change often is not easy, but it is absolutely possible with a strong team around you.
Regardless of past experiences or missteps in recovery, you will never feel judgment from us at ReVIDA. Everyone that faces an opioid addiction has a different story to tell and a different path to recovery. We believe there is a path for you at ReVIDA Recovery®.
Our team of licensed therapists, certified counselors, care coordinators, and peer recovery specialists provide a safe and supportive environment for recovery.
Begin the Journey By Calling Us Immediately
We are committed to helping you and your well-being. Every day that you arrive at ReVIDA, we challenge ourselves to make your experience even better than your last visit. Throughout your time with us, we want nothing more than to build your trust in us.
Regardless of your past experiences with treatment, or outside of treatment, we will offer treatment to you. Give us a call today at 423-556-8868.
Take your first step towards recovery.
We are here to help. Call our toll-free telephone number
Or complete the form at right to receive a call back from a ReVIDA Admissions Specialist.