ReVIDA Recovery®
198 Ross Carter Blvd.
Duffield, VA 24244
Phone: 276.730.1963
Fax: 276.690.7246
ReVIDA Recovery®
198 Ross Carter Blvd.
Duffield, VA 24244
Phone: 276.730.1963
Fax: 276.690.7246
For ReVIDA Duffield General Info: duffield3@revidarecovery.com
*This email is not for current patients. Current patient questions cannot be answered via email.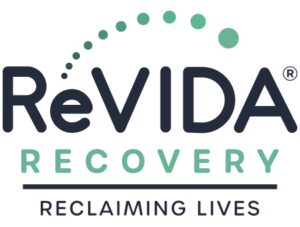 ReVIDA Recovery - Duffield
4.4

Stars - Based on

7

User Reviews
Medication Assisted Treatment (MAT)
Structured Outpatient Programs
Community Resources
Family Therapy
Group Therapy
Individual Therapy
Care Coordination
Linkage and Referral
Get the Help You Need Today at ReVIDA Recovery® Duffield
Even in our darkest hour, a new day lies ahead. If you are caught in the grasp of opioid use disorder (OUD), you can overcome it and return to a life of normalcy. It may not be easy, but you have the strength to push through and rise above it.
It's no secret that opioids have taken their toll on the country. We understand that your situation is unique, but we also know that just like those who have walked the road to recovery before you, sobriety is achievable. Here at ReVIDA Recovery®, we are prepared to be with you every step of the way.
Your path to recovery may be met with roadblocks, but our team is ready for anything. Our caring staff is prepared to do whatever it takes to make sure you remain in the best position possible to succeed.
No matter what your insurance status is, we will be ready to give you the assistance you deserve. We accept most major national insurance providers, including Virginia Medicaid.
HERE'S HOW SUBOXONE® TREATMENT CAN HELP YOU
Opioids block pain receptors in the brain. There are many types of opioids, including prescription painkillers, heroin, and fentanyl.
Those who misuse opioids do so to achieve the euphoric effects they provide. Over time, this can lead to opioid use disorder. You may become more tolerant of those effects.
As you become more tolerant, you may need more and more of the drug to feel its effects. This can be dangerous, which is why professional treatment is so important.
Leaving opioids behind is no easy task. We know that. We offer Suboxone® to help you get started on the path to recovery. According to the Substance Abuse and Mental Health Services Administration, Suboxone® and Medication-assisted Treatment (MAT) can improve chances of survival, keep you in treatment, improve pregnancy outcomes, improve employment opportunities, and lower opioid consumption.
Your Doctor
Your doctor writes your prescription for buprenorphine (Suboxone®) and other medicines necessary for successful treatment.
Patient Care Coordinator
Your patient care coordinator will help you find resources away from the treatment facility. Oftentimes, this includes employment opportunities, education, extended therapy, and more.
Therapist
Your therapist will help you deal with the potential challenges you may be facing during recovery. Your therapist will give you tools to deal with things like trauma, family conflict, goal-setting, communication, relationship building, and emotions.
High-Quality Treatment at ReVIDA Recovery®
Our staff here at ReVIDA Recovery® is prepared to get you treatment in the quickest and easiest way possible. We prioritize making sure you get the help you need promptly.
Upon visiting our facility, you will have a series of meetings with our welcoming and caring team to start the MAT process. This is where your path to recovery starts.
You will meet with:
A doctor

A doctor will write you a prescription for Suboxone® as well as any other medications you may need

A patient care coordinator

This is typically a nurse practitioner who will help you build resources outside of our facility. You may receive assistance in finding job opportunities, therapy, education, and more. They will be there to help you find any resources that may be beneficial to you as you recover

A therapist

Your therapist will help you address any mental health challenges you may face during treatment and any challenges you were facing before treatment. Your therapist will help in providing you with the tools needed to deal with trauma, family problems, communication, emotions, and more
Your Life Has Value
Our top priority at ReVIDA Recovery® is gaining your trust. We want to build a relationship with you on the foundation of trusting us as a provider that always puts your well-being first. By building this trust, we believe we can show you that we truly are the leader in opioid Addiction treatment in Virginia.
Whether you have been misusing Heroin, pain killers, or any other type of opioid, believe there is a treatment path for you at ReVIDA. We offer a safe and caring approach to guide you through treatment with the use of Suboxone® in a personalized MAT program.
Regardless of your past, we can help. Our caring medical professionals will use Suboxone® to help stop the intense cravings and symptoms of opioid withdrawal. Beginning with MAT, you or your loved one will be able to give more attention to uncovering possible triggers or root causes of substance misuse with our therapists, counselors, and care coordinators.
Outpatient (OP) Treatment in Duffield
Along with medication-assisted treatment with Suboxone®, at ReVIDA Recovery® Duffield, our patients can participate in our structured outpatient program. The program allows for patients to receive additional care while maintaining a life outside of the treatment center.
Our outpatient program at ReVIDA is flexible and will get you off of the dangerous opioids found on the streets. We have evidence-based, scientific treatment that includes individual therapy, counseling, group therapy, and classes that can be utilized in our outpatient program.
Change Can Begin Today with MAT
At ReVIDA Recovery® Duffield, we believe change is possible. Change is rarely easy, but it is possible with a supportive team around you.
Regardless of past experiences in recovery, you will never feel judgment from us at ReVIDA. Everyone that faces an opioid addiction has a different background and a different path to reaching recovery. We believe we have a path for you at ReVIDA Recovery®.
Our team of care coordinators, licensed therapists, certified counselors, and peer recovery specialists provide a comfortable, safe, and supportive environment for recovery.
Begin the Journey By Calling Us Immediately
We are committed to your well-being and building a foundation of trust in you. Every day that you arrive at ReVIDA Recovery® Duffield, you will see us challenging ourselves to make your experience even better than your last visit.
Regardless of your past experiences with treatment, or outside of treatment, we will offer treatment to you. Give us a call today at (276) 730-1963.
Treatment Options Available at Duffield, VA
Opioid Use Disorder Treatment in Duffield
Embarking on a journey towards wellness and recovery from opioid use disorder is a profound step. At our Duffield MAT clinic, we recognize the intricacies and challenges that accompany opioid use disorder, and we're here to support you through each phase of your journey. Our dedicated team provides a secure, supportive environment and personalized treatments to help you regain autonomy and construct a future free from opioid dependency.
Fentanyl Use Disorder: Navigating Wellness with Empathy and Expertise
Fentanyl, a potent synthetic opioid, has been a notable contributor to the opioid crisis. Its powerful nature can make the journey towards wellness appear challenging, but at ReVIDA Recovery® in Duffield , we stand beside you. Our specialized fentanyl use disorder treatment plans are designed to manage withdrawal symptoms effectively, provide supportive counseling, and equip you with the tools to build a future where fentanyl does not control your life.
Heroin Use Disorder: Reclaiming Your Life with Our Supportive Approach
Heroin use disorder can feel like an overwhelming obstacle, but recovery is achievable with the right support. At ReVIDA Recovery®, our empathetic approach to heroin use disorder treatment focuses on understanding your unique journey. We combine medical interventions with emotional and psychological support, ensuring you are not alone in this journey towards a healthier, heroin-free life.
OxyContin® Use Disorder: Guiding You Through a Gentle Transition to Wellness
OxyContin®, a commonly misused prescription opioid, can subtly and profoundly entangle individuals in the web of dependency. Our dedicated team at ReVIDA Recovery® in Duffield is here to provide a gentle yet effective transition from OxyContin® dependency to wellness. Through our comprehensive treatment plans, we focus on minimizing discomfort, providing emotional support, and helping you rediscover life without dependency.
Vicodin® Use Disorder: Crafting a Future Free from Prescription Opioid Dependency
Vicodin® dependency can subtly infiltrate lives, often following a legitimate medical need. At ReVIDA Recovery®, we craft a supportive and personalized path to guide you away from Vicodin® dependency. Our expert team focuses on providing a balanced approach to manage withdrawal, coupled with therapeutic support, ensuring you can confidently step into a future where your wellbeing is paramount.
Take your first step towards recovery.
We are here to help. Call our toll-free telephone number
1-844-972-4673
Or complete the form at right to receive a call back from a ReVIDA Admission Specialist.