ReVIDA Recovery®
3114 Browns Mill Road
Johnson City, TN 37604
Phone: 423.455.9321
Fax: 423.631.0284
ReVIDA Recovery®
3114 Browns Mill Road
Johnson City, TN 37604
Phone: 423-455-9321
Fax: 423.631.0284
For ReVIDA Johnson City General Info: johnsoncity1@revidarecovery.com
*This email is not for current patients. Current patient questions cannot be answered via email.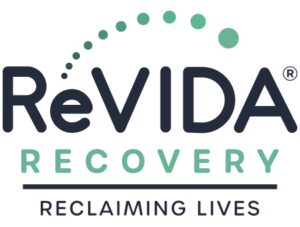 ReVIDA Recovery - Johnson City
3.7

Stars - Based on

38

User Reviews
Medication Assisted Treatment (MAT clinic)
Structured Outpatient Programs
Community Resources
Certified Peer Recovery Counseling
Family Therapy
Group Therapy
Individual Therapy
Care Coordination
Linkage and Referral
Medication-Assisted Treatment (MAT) With Buprenorphine (Suboxone®)
The immediate challenges faced when you stop using opioids are incredible. As you battle to bring peace and normalcy back into your life, your mind and body are put into a panic mode from the loss of the substances they have gotten used to.
This is not an easy change to make, and we understand that. Maybe you've tried before, but weren't successful. That's OK. We know it often takes a couple attempts to break free from opioids for good. Our staff will support you whatever stage of the journey you are on.
We accept TennCare and want to help you break free from drug addiction right now, today.
A Look at How Buprenorphine (Suboxone®) Helps
By misusing opioids for any length of time, you are blocking the pain sensors in your brain. Over time, the high you feel from the opioids leaves you wanting more. When you make the decision to stop feeding those cravings, your brain will fight back for more.
When your brain and body are fighting back, it's common to feel sick, anxious, scared, and depressed. For many, the feelings are too much to overcome alone.
For that reason, ReVIDA Recovery® believes in the effectiveness of medication-assisted treatment (MAT) for our patients with the help of buprenorphine (Suboxone®).
According to the Substance Abuse and Mental Health Services Administration (SAMHSA), Suboxone® and MAT in general has been found to be effective in
What Your Visits Look Like With Us
We know that everyone has a busy life. Between paying bills, household chores, and errands that need to be done, it is hard enough to get through a single day without falling behind.
At ReVIDA, we made the path to receiving help easier by setting up brief meetings with caring staff during your visit. When visiting, you will meet with our team to start MAT treatment, which will help you through this journey. These meetings last typically between 15-50 minutes each and get you out the door quickly to continue your day.
Here are the three people you will see during your visit for about 15-50 minutes each.
Your Suboxone® Doctor
Your doctor will write your prescription for buprenorphine (Suboxone®) and any other medications that are needed relating to your mental health.
 Your Patient Care Coordinator
Your patient care coordinator, many times, will be a nurse practitioner. This person will help you with resources outside of the treatment facility. They can help with finding job opportunities, education, extended therapy, or any other needs.
 Your Therapist
Your therapist will help you deal with potential mental health challenges you are facing as well as personal life challenges. Your therapist will give you the tools needed to deal with things like trauma, goal-setting, family conflict, communication, emotions, or other.
We value your trust in us as the leading opioid treatment center in the Tri-Cities area. As a state, we have witnessed far too many people lose their life to opioid use, and at ReVIDA we aim to help those with opioid use disorder regain their life from the heroin use or painkiller misuse that has taken over their life.
We are here with our non-judgemental and heartfelt approach to guide you through treatment with the use of buprenorphine (Suboxone®) in a medication-assisted treatment setting. 
It does not matter what your past looks like, we are ready to help you no matter what.
We provide a variety of support and medication to prevent painful opioid withdrawal symptoms and cravings for those the most in need.
Our passionate and understanding team will use a buprenorphine (Suboxone®) treatment to help you to stop the intense cravings and the side effects of withdrawal from opioids. By using an MAT program during detox, you will open yourself to more time spent on uncovering the root of your substance dependence with the help of our therapists, care coordinators, and certified counselors.
Along with Suboxone® prescriptions, at ReVIDA Recovery® Johnson City in the Tri-Cities area, patients can participate in our structured outpatient program that allows for them to receive the care they need while also maintaining a life outside of treatment.
The ReVIDA Outpatient program is a flexible but structured drug rehabilitation treatment that will get you off of the dangerous opioids found on the streets of our community.
We offer mat treatment through buprenorphine and also have evidence-based scientific treatment that includes individual therapy, counseling, group therapy, and classes.
Change Can Start Today
We believe in the power of change. It is not easy to change from a history of opioid use, sometimes people relapse, and we get it. Everyone is going to take a different path in life and a different path in treatment. Regardless of your past, we believe we have a path for you at ReVIDA Johnson City.
With our behavioral healthcare team, which includes licensed therapists, certified counselors, care coordinators, and peer recovery specialists, you are given a safe and supportive environment with a non-judgemental aspect to care.
In treatment, you will have the chance to talk one-on-one with a licensed therapist. By building off of your experience and learning your triggers and causes of substance use, you will gain a better understanding of how to avoid turning back to the behaviors of substance use disorder. These skills can help you start to fix the problems you might have and help you process painful memories from your past.
Begin By Calling Us Immediately
We are committed to our patients' well-being. Every day at ReVIDA we challenge ourselves to continue building your trust as you travel the path of recovery.
Regardless of your past experiences in treatment, or outside of treatment, we offer only the best evidence-based addiction services, as we believe time is of the essence, and your total wellness is the biggest priority.
Using the services we provide as an outpatient treatment center for opioid use disorder, you will be given the lessons, care, and knowledge needed to live a new life filled with hope, happiness, and strength in understanding. Give us a call today at 423-455-9321.
Take your first step towards recovery.
We are here to help. Call our toll-free telephone number
Or complete the form at right to receive a call back from a ReVIDA Admission Specialist.