ReVIDA Recovery®
2001 Highland Avenue
Knoxville, TN 37916
Phone: (865) 412-8090
Fax: 865.633.0356
ReVIDA Recovery®
2001 Highland Avenue
Knoxville, TN 37916
Phone: (865) 633-0353
Fax: 865.633.0356
For ReVIDA Knoxville General Info: knoxville@revidarecovery.com
*This email is not for current patients. Current patient questions cannot be answered via email.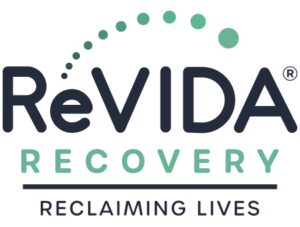 ReVIDA Recovery - Knoxville
3.8

Stars - Based on

23

User Reviews
Addiction Treatment Center Knoxville, TN
Opioid Substance Abuse – Knoxville, TN
Medication Assisted Treatment (MAT)
Structured Outpatient Programs
Community Resources
Group Therapy
Individual Therapy
Care Coordination
Linkage and Referral
Medication-Assisted Treatment (MAT) With Buprenorphine (Suboxone®)
Using Suboxone® in MAT, our passionate team of prescribers will work with you to curb the intense cravings and the side effects of withdrawal from opioids.
As an outpatient treatment center for opioid use disorder, we believe in not only being a place for those desiring recovery, but a safe haven for those with dependency to much more dangerous street drugs than what is prescribed by our Knoxville MAT program physicians.
After initial meetings with our admissions team, our patients are able to immediately begin receiving buprenorphine from our clinic to assist with the withdrawal symptoms they either are facing or anticipate facing in the coming days. Suboxone® is a brand of buprenorphine so if you see those words they are referring to the same thing.
We are here to help today and accept most major insurances, including TennCare.
According to the Substance Abuse and Mental Health Services Administration (SAMHSA), Suboxone® and MAT in general has been found to be effective in
A Look at How Buprenorphine (Suboxone®) Helps
By misusing opioids for any length of time, you are blocking the pain sensors in your brain. Over time, the high you feel from the opioids leaves you wanting more. When you make the decision to stop feeding those cravings, your brain will fight back for more.
When your brain and body are fighting back, it's common to feel sick, anxious, scared, and depressed. For many, the feelings are too much to overcome alone.
For that reason, ReVIDA Recovery® believes in the effectiveness of medication-assisted treatment (MAT) for our patients with the help of buprenorphine (Suboxone®).
Your Doctor
Your doctor writes your prescription for buprenorphine (Suboxone®) and other medicines necessary for successful treatment.
Patient Care Coordinator
Your patient care coordinator will help you find resources away from the treatment facility. Oftentimes, this includes employment opportunities, education, extended therapy, and more.
Therapist
Your therapist will help you deal with the potential challenges you may be facing during recovery. Your therapist will give you tools to deal with things like trauma, family conflict, goal-setting, communication, relationship building, and emotions.
PREVIEWING YOUR FUTURE VISITS
Life is hectic, and we know that. Between maintaining a personal life, social life, family life, and work life it is hard to find the time for anything else.
When you need help from the hassle of a dependence to opioids, it is important to have a quick, painless, and thoughtful treatment process.
At ReVIDA, we have perfected our plans for you to make getting the help you need as easy as possible. Treatment with us includes meetings with our team members to get you the help you need as painlessly as possible.
Meetings with each team member takes around 15-50 minutes.
At ReVIDA Recovery® in Knoxville, you are a member of our family when you put your trust in us to guide you to recovery from opioid use disorder.
We annually face the loss of more than a thousand fellow Tennessee residents.
The rate of opioid use in our state led us to take a stance to fight back against the epidemic in our state and earn the trust of Tennesseans and Knoxvillians to help them overcome their addiction and receive treatment that improves their quality of life.
Using Suboxone® in Medication-Assisted Treatment, we take a non-judge mental approach to treatment and aim to treat everyone in need.
Outpatient Treatment Services
At ReVIDA Recovery® Knoxville, our patients participate in an outpatient program that allows for treatment to happen, while also allowing our patients to continue their busy lives outside of treatment as well.
The ReVIDA Outpatient program is a flexible yet structured treatment that will work to get you off of the dangerous opioids found on the streets of our community.
CHANGE WILL START IMMEDIATELY
We believe in the power of treatment. At ReVIDA Recovery® Knoxville, we provide the necessary services to anyone that has a desire for change.
Our non-judgmental approach to treatment with a team of licensed therapists, certified counselors, care coordinators, and peer recovery specialists, gives you a safe and supportive environment to learn the skills needed to support your recovery and the journey it takes to reach recovery.
In treatment, you will speak with a licensed therapist and discover more about yourself and the journey you've been on, while given a chance to receive help from withdrawal symptoms with the use of buprenorphine (Suboxone®).
BEGIN BY CALLING US TODAY
Every day at ReVIDA Recovery® Knoxville we challenge ourselves to build the trust of our patients.
As a cornerstone of our community for many years now, we have seen residents from all backgrounds come to us for treatment, and with every one of them, we are happy to be an option for them.
We offer our patients a judgement-free approach with evidence-based treatment services rooted in our stance that MAT with Suboxone® treatment is a healthy path for anyone looking for relief from opioid addiction.
By doing that, we are putting the total wellness of our patients at priority one.
Using our services, you will be given the lessons, care, and knowledge needed to live a new life filled with hope, happiness, and strength in understanding.
Call us today at (865) 633-0353 to begin the journey to a healthier and happier life.
ReVIDA Recovery® is a Suboxone clinic providing opioid addiction treatment to the residents of Knoxville.
We have been helping people in the following zip codes for year: 37902, 37909, 37912, 37914, 37915, 37916, 37917, 37918, 37919, 37920, 37921, 37922, 37923, 37924, 37927, 37928, 37929, 37930, 37931, 37932, 37933, 37934, 37938, 37939, 37940, 37950, 37995, 37996, 37997, 37998. If you live in any of the following neighborhoods, help is just minutes away: Downtown, West Knoxville, Fort Sanders, Old City, North Knoxville, East Knoxville, West Hills, Whittle Springs, Marble City, Sequoyah Hills, Belle Morris, Old North Knoxville, Fourth & Gill, Parkridge, Countryside, Old Sevier, Happy Holler Historic District, Westavia Woods, West Forest, Five Points, Western Heights, South Knoxville, Park City, Colonial Village, Morningside, Oakwood, Beaumont, Westborough, Market Square, Windsor Park, Edgewood, Vestal, Lincoln Park, Chilhowee Park, Arlington, West Haven, Mechanicsville, University of Tennessee, West View, Ashley Oaks, Westmoreland Heights, Rocky Hill, College Hills, Island Home Park, Westlyn, Cedar Springs, Emory Place, Pleasant Ridge, and Amherst.
MAT Treatment Options Available in Knoxville, TN
Opioid Use Disorder Treatment Counseling In Knoxville
Taking the initial steps towards wellness from opioid use disorder is a monumental and brave decision. At ReVIDA Recovery® in Knoxville, we deeply understand the emotional and physical challenges that accompany opioid use disorder. We're here to guide you through every step of your journey with understanding and expertise. Our dedicated team provides a secure, supportive environment and personalized treatments to assist you in regaining control and crafting a future free from opioid dependency.
Fentanyl Use Disorder: Navigating the Path to Recovery at Our Knoxville Suboxone® Clinic
Fentanyl, a powerful synthetic opioid, has been a critical player in the opioid crisis. Its potent nature can make the pathway towards wellness appear daunting, but at our Knoxville MAT Clinic, we stand beside you. Our specialized fentanyl use disorder treatment plans are designed to effectively manage withdrawal symptoms, provide supportive counseling, and equip you with the tools to build a future that is not defined by fentanyl. Together, we navigate through the challenges, ensuring a supportive environment every step of the way.
Heroin Use Disorder: Supporting Your Journey to a Heroin-Free Life at ReVIDA Recovery® in Knoxville
Heroin use disorder can present as a formidable obstacle, but recovery is within reach with the right support. At ReVIDA Recovery® in Knoxville, our empathetic approach to heroin use disorder treatment is centered on understanding your unique journey. We combine medical interventions with emotional and psychological support, ensuring you are not alone in this journey towards a healthier, heroin-free life. Our team is dedicated to empowering you, providing the necessary tools and support to facilitate a successful recovery.
OxyContin® Use Disorder: Guiding Your Steps Towards Wellness at Our Knoxville MAT Clinic
OxyContin®, a commonly misused prescription opioid, can subtly and significantly weave individuals into a web of dependency. Our dedicated team at our Knoxville MAT Clinic is here to provide a gentle yet effective transition from OxyContin® dependency to wellness. Through our comprehensive treatment plans, we focus on minimizing discomfort, providing emotional support, and aiding you in rediscovering life without dependency. Your wellness is our priority, and we ensure a nurturing approach to your recovery journey.
Vicodin® Use Disorder: Shaping a Future Free from Prescription Opioid Dependency at ReVIDA Recovery® in Knoxville
Vicodin® dependency can subtly permeate lives, often following a legitimate medical need. At ReVIDA Recovery® in Knoxville, we shape a supportive and personalized path to guide you away from Vicodin® dependency. Our expert team focuses on providing a balanced approach to manage withdrawal, coupled with therapeutic support, ensuring you can confidently step into a future where your wellbeing takes precedence. Together, we will shape a future where Vicodin® does not dictate your days, ensuring a balanced and healthy life ahead.
Take your first step towards recovery.
We are here to help. Call our toll-free telephone number
Or complete the form at right to receive a call back from a ReVIDA Admission Specialist.